100% VEGAN AND NATURAL EYEBROW PENCIL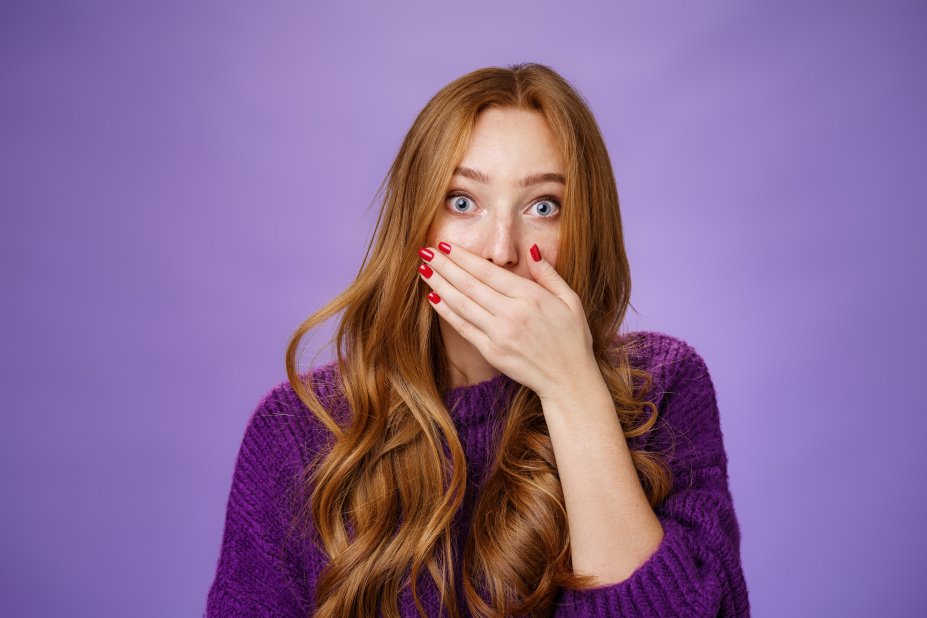 Did you know that the first cosmetic pencils were eyebrow pencils? At the beginning of the last century, the use of makeup became popular beyond the Hollywood film industry. And eyebrow pencils together with other make up began to be used on a regular basis.
The history of JOVI Cosmetics also begins with the production of eyebrow pencils, back in 1945. The formula was quite different back then though … But we've never stopped improving our most demanded pencil formula!
And today we have good news to announce: JOVI COSMETICS Eyebrow pencil formula is VEGAN and NATURAL!
This formula has a nice balance between hardness and softness, in that way it is possible to achieve a very precise eyebrow, with a gentle application on the skin.
The ideal is to combine the use of the liner with a brush:
First, the eyebrow is prepared, brushing the hairs to paint comfortably on them and clearly see the shape of the eyebrow.
Then, the colour is applied with the pencil. You start by delimiting the lower part of the brow and then filling up with strokes in the hair's direction. If the desired result is an extremely defined brow, it is possible to sharpen the pencil just right before using it, thus achieving a great precision.
Finally, the brow is brushed again, in this way all the hairs remain "in their place", and also the colour is slightly blurred for a completely natural finish.
The brush can be incorporated into the pencil itself, having a 2 in 1 product. The most basic option is to include it in the pencil cap. For a more "premium" finish, an applicator is added to the end of the pencil. The brush can also be offered separately, keeping the minimalist pencil without any brush.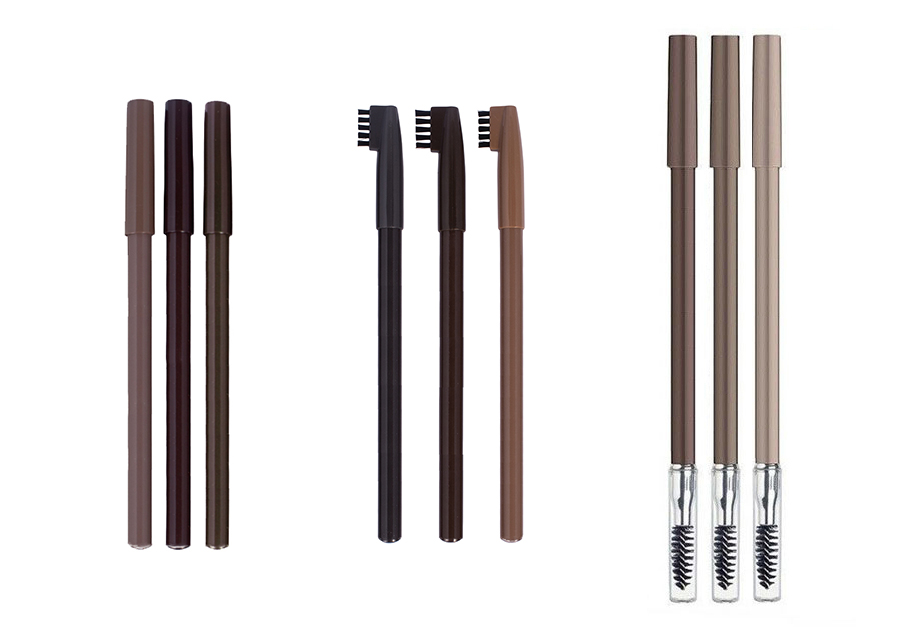 And our favourite part… Why is our new formula special?
We have developed a brow pencil with a sensoriality and application worthy of conventional cosmetics, but with 100% natural* and 100% vegan ingredients.
We have been working for years to find the best alternatives to both synthetic ingredients and natural ingredients of animal origin, such as microcrystalline wax or beeswax. The result? A pencil which formulation's ingredient list would make any user fall in love with:
Jojoba oil: Not only is it an excellent liquid wax for skin care, but it also gives great benefits to the hair, which is perfect for an eyebrow pencil.
Candelilla wax: Obtained from the Euphorbia Cerífera bush, it is hard , consistent and it has a slight degree of stickness.
Carnauba wax: Obtained from the leaves of Copernicia Cerifera. It is one of the most consistent natural waxes, but at the same time it is plastic and flexible, exactly what is needed for a good eyebrow application.
Shea butter: It is obtained from the fruit (nuts) of the shea tree. It is mainly composed by triglycerides, fatty acids, cinnamic acid esters… and contains vitamins (A, D, E).
Olive oil (unsaponifiable): One of the most prestigious resources in the Mediterranean, obtained naturally from olives after having removed the portion of saponifiable oil. It is rich in squalene, beta-carotene and alpha-tocopherols, which make it a wonderful emollient.
Soy glycine oil extracted from wild soybeans: It has emollient, moisturizing and antioxidant properties.
Squalene oil of vegetable origin extracted from olive oil: It acts as an emollient.
Vitamin E: Tocopherol, a powerful antioxidant that helps to protect the formula and provides protection against free radicals.
In addition, we have a long list of already developed shades, perfect to be used in all hair tones: blonde, brown, ginger, grey hair...
If you like this product as much as we do and you think it might fit your brand, do not hesitate to contact us in order to send more information and samples.
*Natural substances, substances derived from natural origin and/or natural-identical substances
Related posts
---