UPGRADE YOUR EYESHADOW, DO IT OUR WAY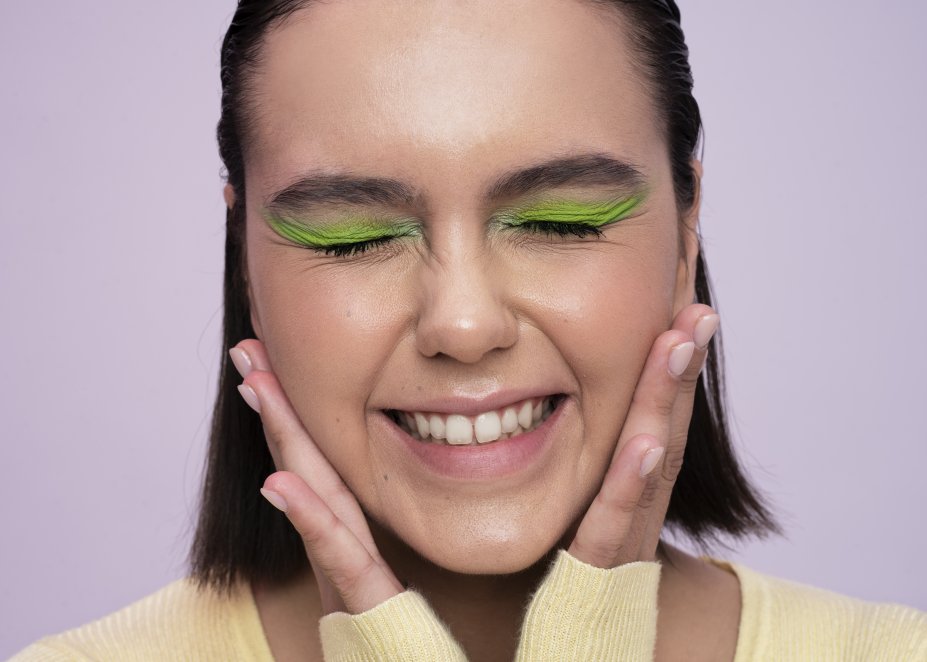 There was a time in the recent history of Cosmetics when it was essential for any colour cosmetics brand to have an eyewhadow palette with a multitude of different shades. Collections and collections of pressed powder palettes of colours to try to make the eyeshadow line that would stand out from all the rest. Well, to do something different from the rest, sometimes you have to think out of the box.
At Jovi Cosmetics we have a truly original proposal to launch an eyeshadow line: eyeshadow in a stick, in a retractable stick. A practical, compact, easy-to-use, clean and precise format, without the need of a pencil sharpener and all this in a 100% customizable container.
So instead of a palette we have a stick pencil. And aas for the formula, which is the product itself, instead of a pressed powder formula, we have a solid formula. In fact... it is not a solid formula but three formulas with sensory characteristics that make them unique and different.
Our three different textures are:
Covering Eyeshadow
The ultra-pigmented eyeshadow is also one of our latest improvements. It is distinguished by its satin finish and because it can be worked easily. It allows you to mix tones by means of a gradient until you get an impeccable smokey eye make up that will last intact for hours. Creamy Eyeshadow
Living up to its name, this one is with no doubt the most creamy and covering formula and it is also formulated with 100% vegan ingredients. It glides smoothly through the eye lid and it is extremely soft and ideal to make intense and striking makeup with vibrant effects. Glossy Eyeshadow
Ana ll-terrain and multipurpose texture. This is the ideal product for a subtle shinny and natural finish. Its formulation makes it firm and consistent, perfect for a light and silky finish. Not only it can be used as an eyeshadow, but its texture allows it to be turned into a primer for any powder eyeshadow. Don't be afraid of the shadows anymore! Painting them in lovely shapes and colours has never been easier!
Related posts
---