WHERE DOES YOUR PALM OIL COME FROM?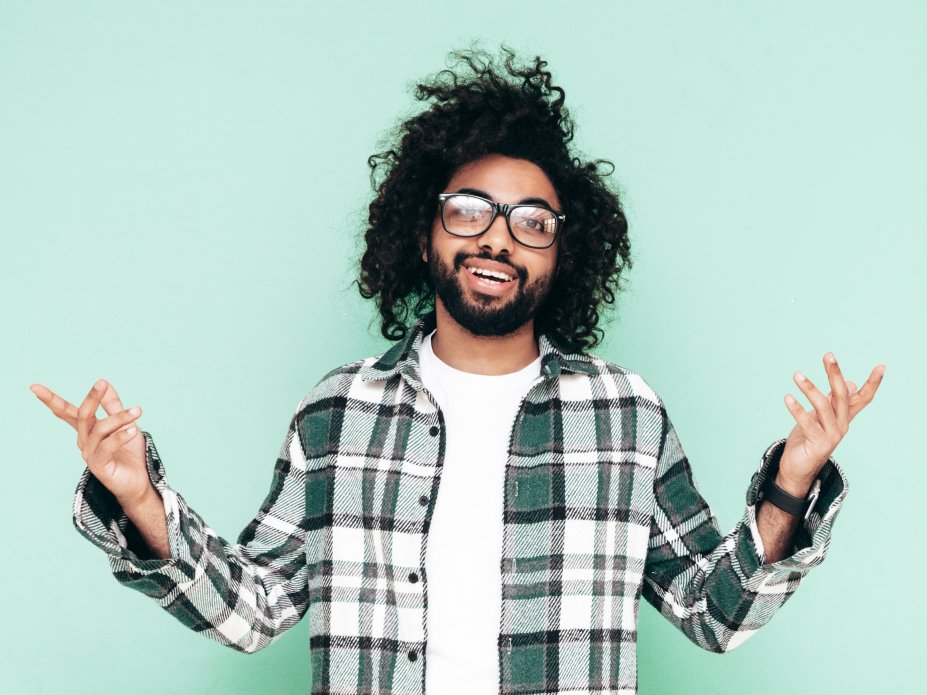 Roundtable on Sustainable Palm Oil (RSPO) is a non-profit member organisation and a certification scheme. Together, the members have worked out a certification standard for manufacture and traceability, guaranteeing that the palm oil production meets environmental and social principles and criteria.
What can your brand do to help the cause?
If you want your brand to be clearly positioned in favour of protecting our forests, the environment, our planet, there's an easy way to do it :)
You can obtain the RSPO certification for your brand. This way, you will be allowed to add the RSPO stamp on your products, and your customers will be easily aware that your brand is contributing in favour of all those principles.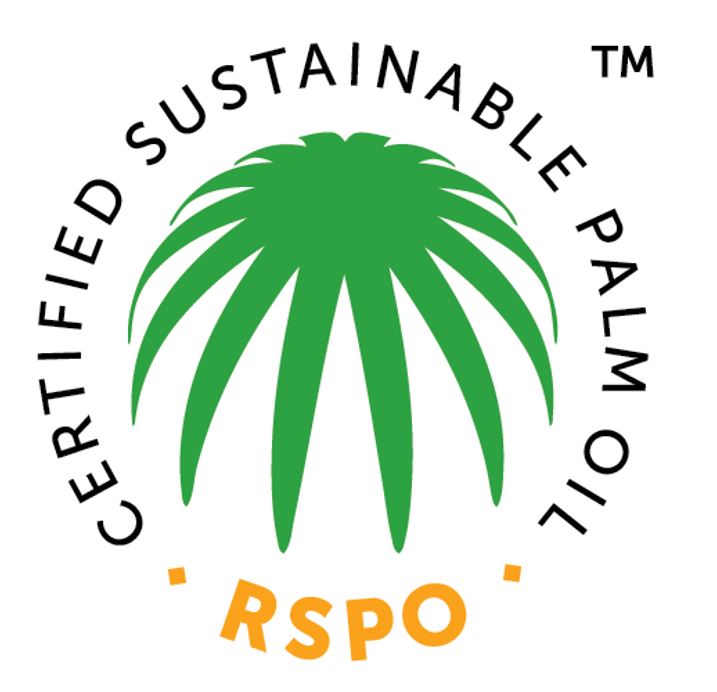 How can you obtain the RSPO certification? First of all, your company must be a member of the RSPO organization (register here and request your membership). This is a mandatory requirement. After that, you should check with your cosmetic products supplier, whether the products you buy are certifiable.
At Jovi Cosmetics, we make it extra easy for you. You can check it on your own, at our website, on each product page, there is a list of claims. If you find the claim Mass Balance certifiable, then it is possible ;)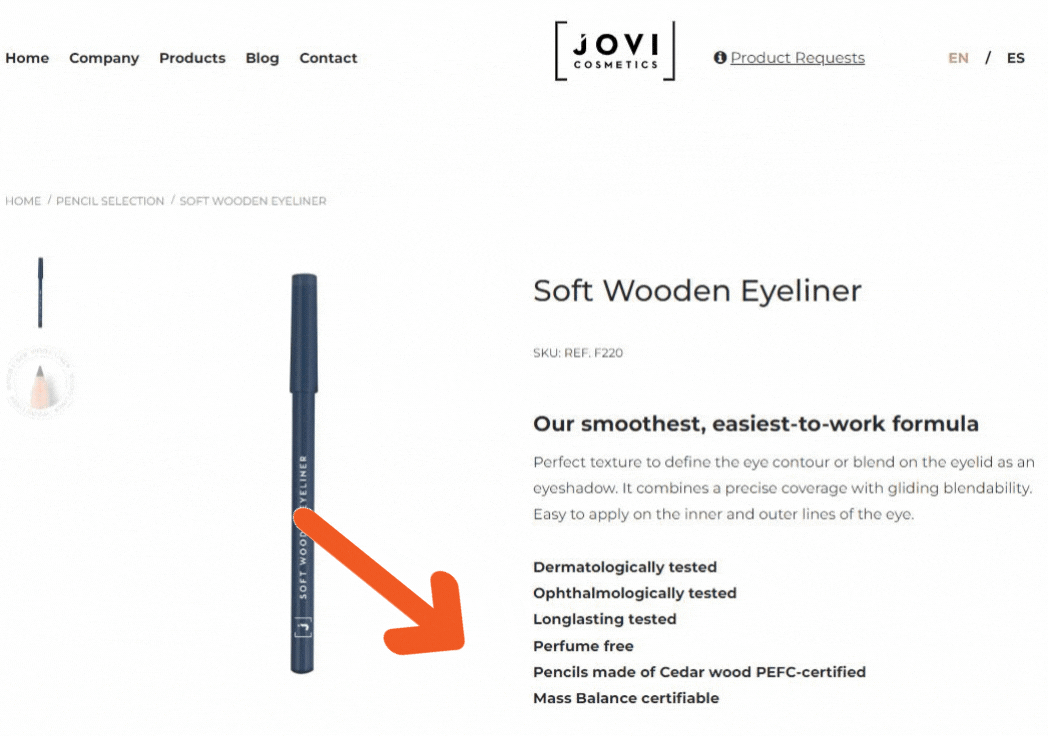 In our catalog we have more than 20 RSPO formulas, we tell you more about some of them:
The entire Green Line collection is made of formulas with natural ingredients, of natural origin or natural derivatives. We have our Natural Precision Wooden Eyeliner, Natural Soft Precision Wooden Lipliner, Natural Soft Precision Wooden Eyebrow Liner, and our Natural Whitening Wooden Nail Pencil.
Creamy Concealer with creamy and smooth texture. Provides high coverage and allows a good blending. Perfect to cover imperfections and colour spots.
Creamy texture glides on like silk and sets to a lightweight, dewy finish. Use it in spots that catch light to enhance your natural features with the iridescent effect.
This is our softest eyeliner. Among its characteristics, its softness and coverage stand out, making it the ideal pencil to blur the eyeliner and achieve a smokey eyes effect. A must in any bag.
If there is something that draws the attention to this liner, it is without doubt its coverage. In a single stroke it defines and highlights the lips like no other lip pencil. You can colour the entire lip with it or gently smudge it and combine it with a matching lipstick.
The classic of the classics for eyebrows, it's our best-selling pencil for a reason! A precise liner with which to draw the hairs and achieve a natural effect. In addition, its impeccable formulation makes it durable and waterproof.
Include an RSPO certified pencil in your product range with Jovi Cosmetics ♥
Related posts
---